We have just harvested the last of the plums on the farm. We have pickled them, spiced them, poached them and made so much jam! I even sent my youngest Ivy up to the top of the driveway to sell them to walkers (which she did very well at).
So I think you can tell that this week I'm talking plums. Not as the hero but as a slightly sour match with a wonderfully rich baked cheesecake.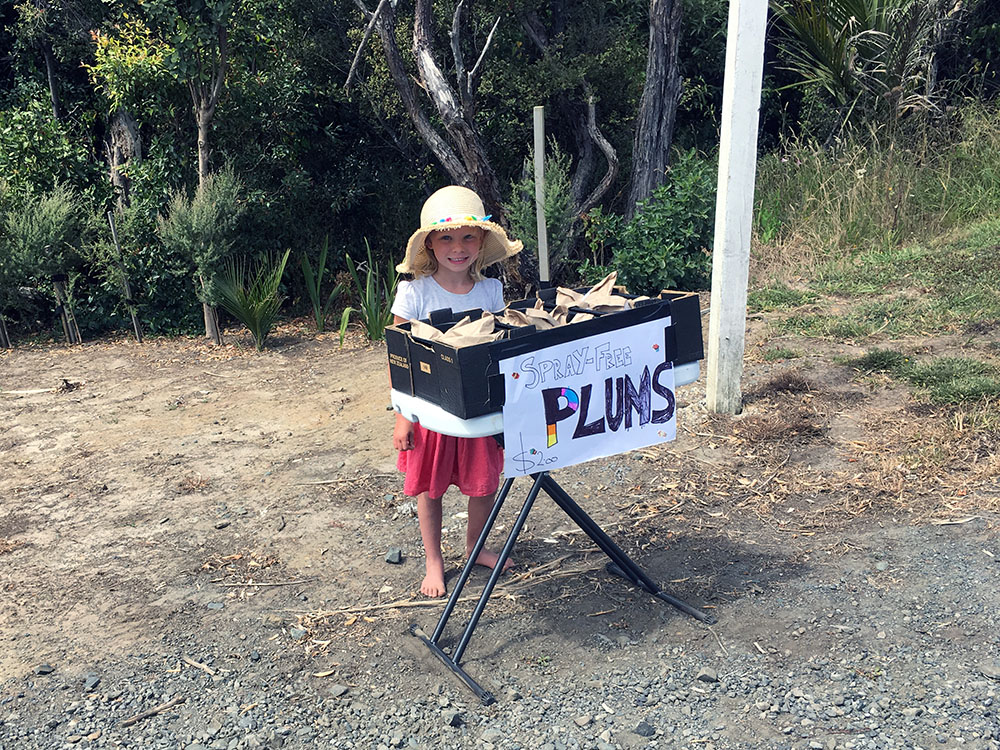 Baked Cheesecake & Star Anise Roasted Plums
Cooking time: 35 minutes
3 cups cream cheese
1 cup sugar
3 eggs
150 ml cream
1 vanilla pod
Zest of 1 lemon
For the Base
1 packet plain Digestive biscuits, crushed
100 gm unsalted butter
Preheat the oven to 180 degrees.
Melt the butter and pour over the biscuit crumbs. Combine and press into a lined a 20 cm springform cake tin and chill.
Place the cream cheese and sugar into a bowl and beat well, continue to beat and add the eggs one at a time. Scrape in the seeds from the vanilla pod and the lemon zest.
Pour the mixture on the biscuit base and level out with a spatula. Place into the oven on a low rack and bake for 35 minutes. Allow cooling at room temperature for at least a couple of hours.
Star Anise Roasted Plums
1 kg sweet plums, halved and pitted
6 star anise pods
Place the plum halves into a roasting tray and add in the star anise pods. Cover with tin foil and roast for 30 minutes.